Raffia is a New York born-Los Angeles based professional singer, songwriter, and music instructor. Raised a short distance from New York City in the suburbs of Long Island,  
Raffia graduated from the prestigious Berklee College of Music, in Boston Massachusetts, with a Bachelors Degree in Music Education/Voice Principal. 
Raffia has performed with, or provided background vocals for numerous artists including Aretha Franklin, Ledisi, Anita Baker, Gloria Estefan, Patrice Rushen, Melissa Etheridge, and Donnie McClurkin.and Jennifer Holiday, who played the original "Effie" from Dreamgirls at Marthas Vineyard. I 
The success continued, Raffia begun work with Tito Jackson, receiving additional television exposure while singing lead/background vocals from the Jackson 5s greatest hits. The television program was entitled The Jacksons- A Family Dynasty  on A&E . 
Raffia explains her sound this way; "Music is a powerful tool that was created to show expression. In my music I strive to express positive and meaningful life experiences that we all can relate to, regardless of age. Music is about touching people, and giving a sense of substance, hopefully sending a message that can be taken and applied to everyday life."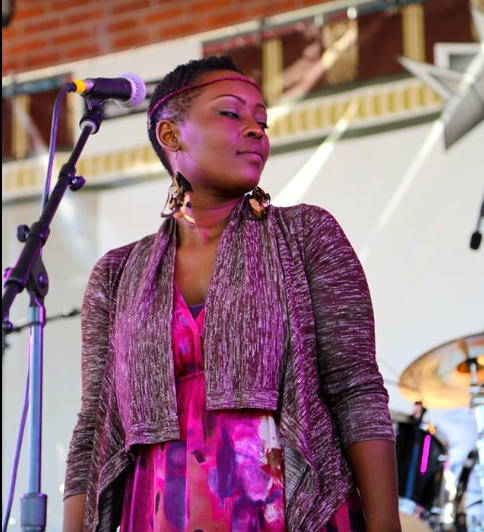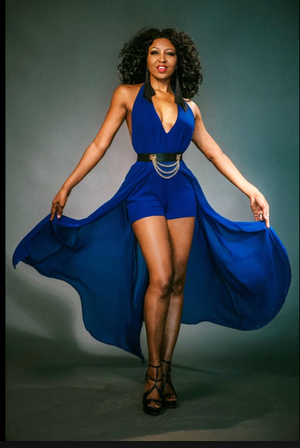 Carol is an Actress, Singer/Songwriter, Dancer, and Choreographer currently residing in Los Angeles since moving west from her native Chicago, Illinois.
Carol  is one of the infamous "Harlettes", Bette Midler's backup Singer/Dancers, recently completing a tour across the U.S.and in Europe. 
She appeared in Bette's Emmy Award winning "Diva Las Vegas" HBO Special and "The Showgirl Must Go On" HBO Special.Carol has appeared in the films Ali, Legally Blonde and Legally Blonde: Red, White and Blonde and has also worked with theatrical directors George C.Wolfe, Debbie Allen and Cheryl Baxter.She was nominated as "Featured Actress in a Musical" by the L.A.Stage Alliance Ovation Awards for Sophisticated Ladies in 2007.Carol has worked with many contemporary recording artists such as Kenny "Babyface" Edmonds, Dave Stewart, Beyonce, and Nick Waterhouse.She's recorded with composer/bassist Stanley Clarke, choreographed for recording artist Shelia E.and Snoop Dogg, and worked with choreographers Toni Basil and Fatima Robinson.Carol is also the founder and lead singer of the EDM group The BareRoot who have currently released their third EP of original dance music entitled "Live Wire".   Carol  has a new EP called "Born to Love." It's the follow-up to "Dance Under the Lights."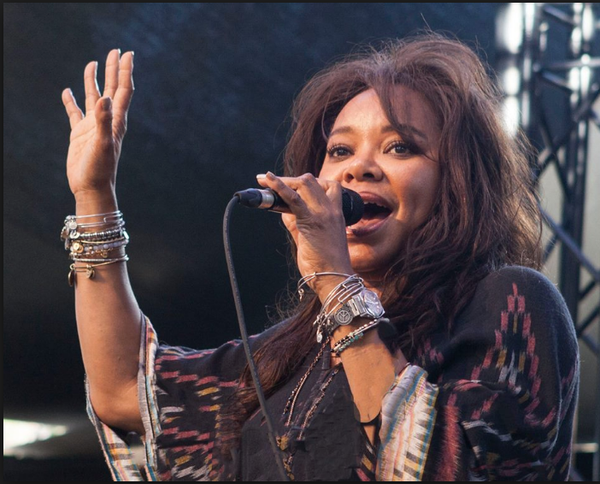 Born in New Orleans on New Year's Day to a classical pianist mother and a family of artists, Melanie Taylor's rich, eclectic musical heritage has helped guide and define her own artistry ever since. 
As one of Bette Midler's infamous and legendary Harlettes for nearly a decade, Melanie Taylor has been seen twirling and singing on the Emmy Award winning HBO Special, "Diva Las Vegas", as well as a 6-week sold-out engagement at Radio City Music Hall.
Melanie has been an in-demand featured vocalist on major world tours, film and television, and shared the stage with such artists as David Foster, John Mayer, Stevie Wonder, Donna Summer, Barry Manilow, Chaka Khan, Ashford and Simpson, Billy Preston, Chris Botti, Barbara Streisand, Ray Charles, Elton John, Billy Joel, Sheryl Crow, Michael McDonald, Jackson Browne, Sarah McLachlan, Tears for Fears, Michael Bolton, Patti LaBelle, Ronnie Spector, Jeffrey Osborne, Brian Wilson, Jim Belushi, Sheena Easton, Paula Abdul, Jeff Barry, Dionne Warwick, Melissa Manchester, Carole Bayer Sager, Dave Koz, Willie Nelson, Deepak Chopra. Joe Walsh, Steven Tyler, and as the first female vocalist to sing with the legendary rock band Aerosmith on their Music From Another Dimension album and tour in 2012. 
Melanie's notable television credits as a vocalist and/or actor include Parenthood, The Voice, The Emmy Awards, American Music Awards, The 66th Oscars Governor's Ball, MTV, American Idol, VH1, Jay Leno, David Letterman, Oprah, American Bandstand, Ally McBeal, Scrubs, The Guardian, Boston Public, Jag, and HBO's Taxicab Confessions.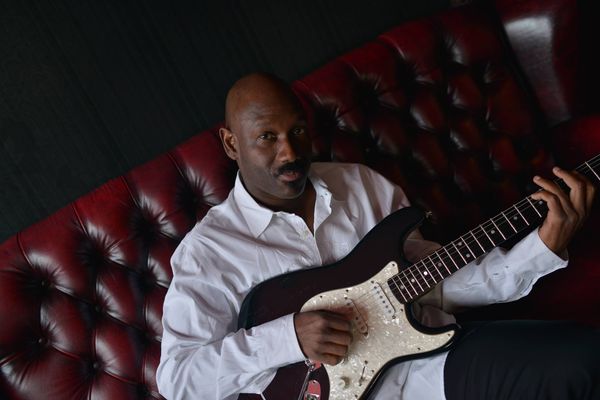 Carlyle Barriteau's exquisite guitar playing and singing, combined with his super cool blend of Jazz, R&B, Soul, Pop, Funk, and Carribean-influenced stylings, all come together to create a true tour-de-force in contemporary music. His credits range from Donny Osmond to Ben E King; Rose Royce to Patti Austin, Taylor Dane ,and the legendary Bobby Caldwell, who Carlyle continues to tour with currently. 
In 2000 Carlyle released his first album, "Native Sun" to critical acclaim which included the hit "Wildflower" written by David Foster; He released his 2nd album in 2009,"Groovin At Sunset," showcasing his soulful/pop vocals on "Even Now" penned by Bobby Caldwell. and his straight-ahead no nonsense guitar stylings on such songs as "From Me To You", "My Flava", and the island-filled "Cruisin", and "Irie Strut".